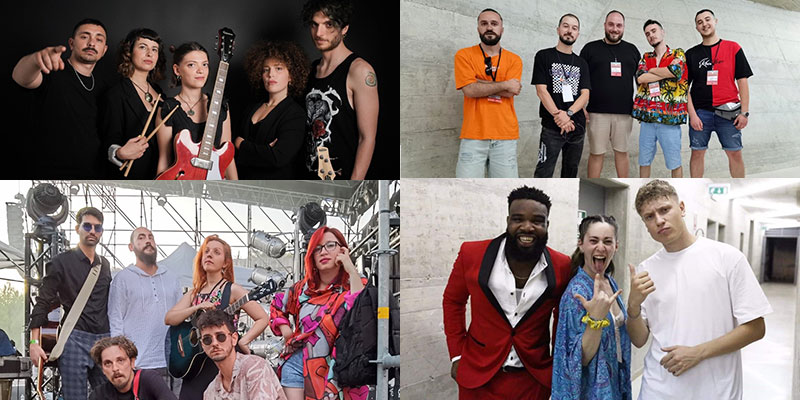 Great success for the artists of Puglia, Molise, Albania, and Montenegro at CINZELLA FESTIVAL
Overview
On the last 15th and 16th July, the artists from Puglia, Molise, Albania and Montenegro involved in "FAME - INNOVATIVE MODEL for YOUNG ARTISTS CROSS BORDER LABORATORY" project, performed on the stage of the CINZELLA FESTIVAL. The concerts were part of the "One week of cultural and artistic events", the five days of meetings, concerts and workshops organized by Teatro Pubblico Pugliese.
"FAME" is a project, promoted by Teatro Pubblico Pugliese and financed by the Interreg IPA CBC Italy-Albania-Montenegro Programme. Its partners are the Municipality of Civitacampomarano (CB) in Italy, the City of Tirana in Albania (Lead Partner) and the RTCG - Radio and Television of Montenegro.
All the artists involved in the project, coming from Puglia, Molise, Albania and Montenegro, met for the first time to follow together a cycle of meetings and workshops in the context of Medimex in Bari and to perform, on 15th and 16th July, during the Cinzella Festival in Grottaglie (TA). Two days of engaging and exciting performances that brought the public into the world and into the cultures of the countries of origin of the artists involved.
On the 15th July, the "FAME" groups of the Teatro Pubblico Pugliese (composed of Il Presomale, Kyoto LP, Desario, Dionaea, Cristiano Cosa) and the Municipality of Civitacampomarano (CB) (with Ivan Stray, Happy Eborka, Daria Tanno) took the stage of the Fantiano Quarries. On Saturday 16th July, however, it was the turn of the live bands "FAME" of the Municipality of Tirana (composed of the artists Shiny, Sinkro, Dann, Fanatek) and of RTCG Montenegro (Milica Milovic, Dejan Vuletic (Solosoul), Strahinja Kovacevic, Snezana Nikcevic, Nikola Kalezić.)
"Fame" is an accompanying path, intended for pop, rock and trap songwriters between 18 and 35, which aims to strengthen their artistic and digital communication skills and which sees the creation of a video format for TV, as well as the production of a new musical project.
To complete the path, the artists will perform within the Civitacampomarano Festival (CB), Podgorica Festival (Montenegro) and Tirana European Youth Capital 2022.